ICSET 2021
| | | | |
| --- | --- | --- | --- |
| Conference Dates | Place | Publication | Index |
| 2021.08.21-23 | Online | ISBN: 978-1-4503-9015-6 | EI Compendex, Scopus |
2021 5th International Conference on E-Society, E-Education and E-Technology (ICSET 2021)
2021 5th International Conference on E-Society, E-Education and E-Technology (ICSET 2021) has been held successfully from August 21-23, 2021 in virtual format. There were about 90 delegates from more than 10 countries (UK, Finland, Philippines, China, Japan, Thailand, Vietnam, Australia, US, Portugal, Switzerland etc.) that attended the online conference, several experts in related fields were invited to give keynote speeches. The in-depth discussions among the attendees effectively advanced the academic exchange.

Conference Chair, Prof. Hui-Wen Vivian Tang ( Ming Chuan University) host the morning keynote session and addressed the opening ceremony of the conference and also expressed her sincere gratitude to the co-organizers and warm welcome to all the experts and scholars attending the conference.

We have invited six respectable professors to deliver an unusual keynote addresses at the plenary meeting, consisting of Prof. Gwo-Jen Hwang (National Taiwan University of Science and Technology), Prof. Denis Gillet (Ecole Polytechnique Fédérale de Lausanne), Prof. Shakil Akhtar (Clayton State University), Prof. Hui-Wen Vivian Tang (Ming Chuan University), Dr. Tich Phuoc (Patrick) Tran (University of New South Wales) and Prof. Lisa Yinghong Li (J. F. Oberlin University).

Each parallel session went through smoothly and a "Best Presentation" award was issued at the end of sub-conference, with the support of session chairs.
Photo Gallary (Download)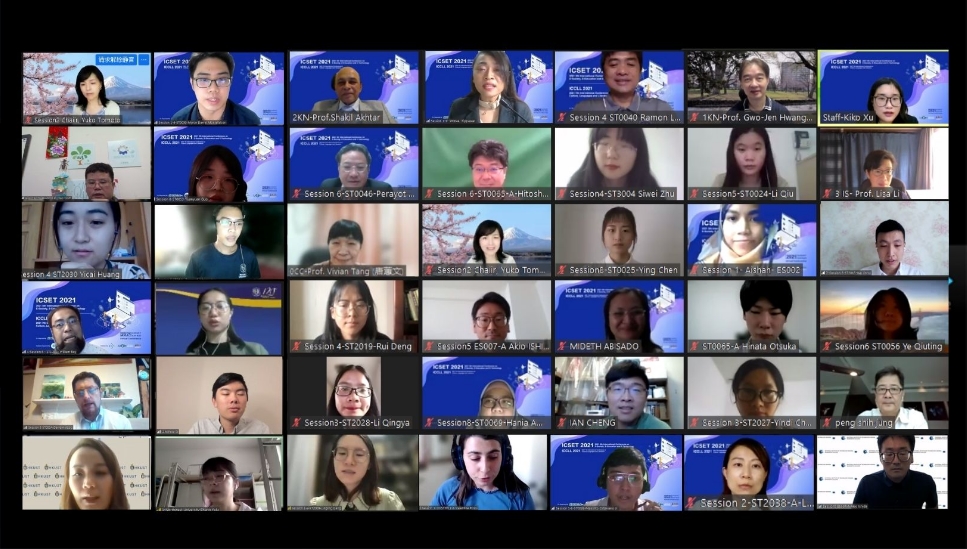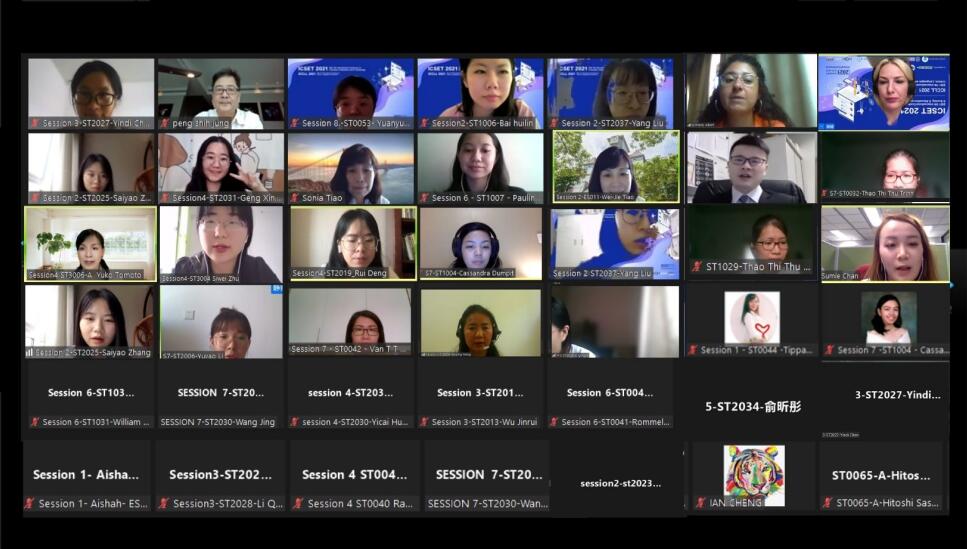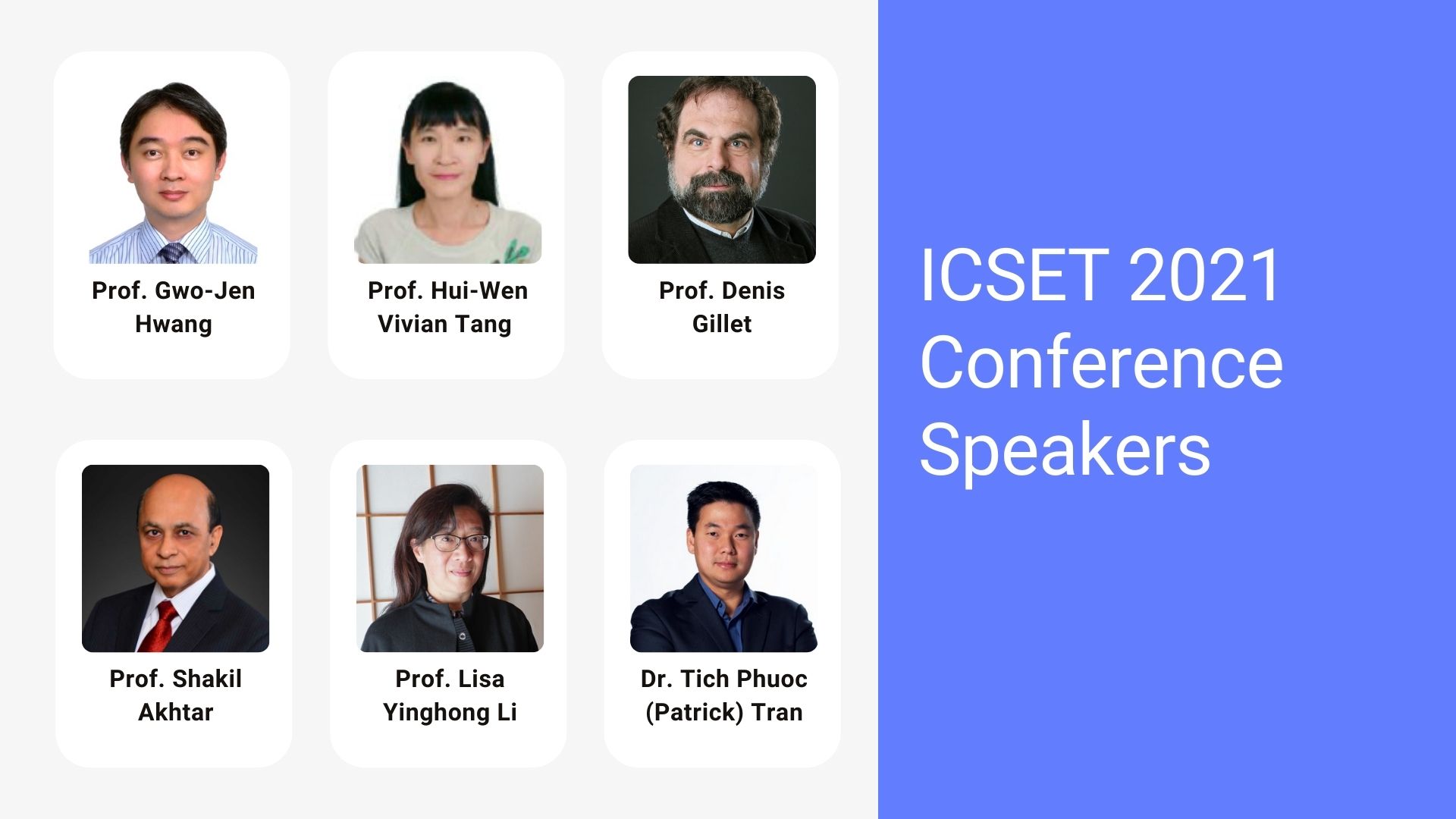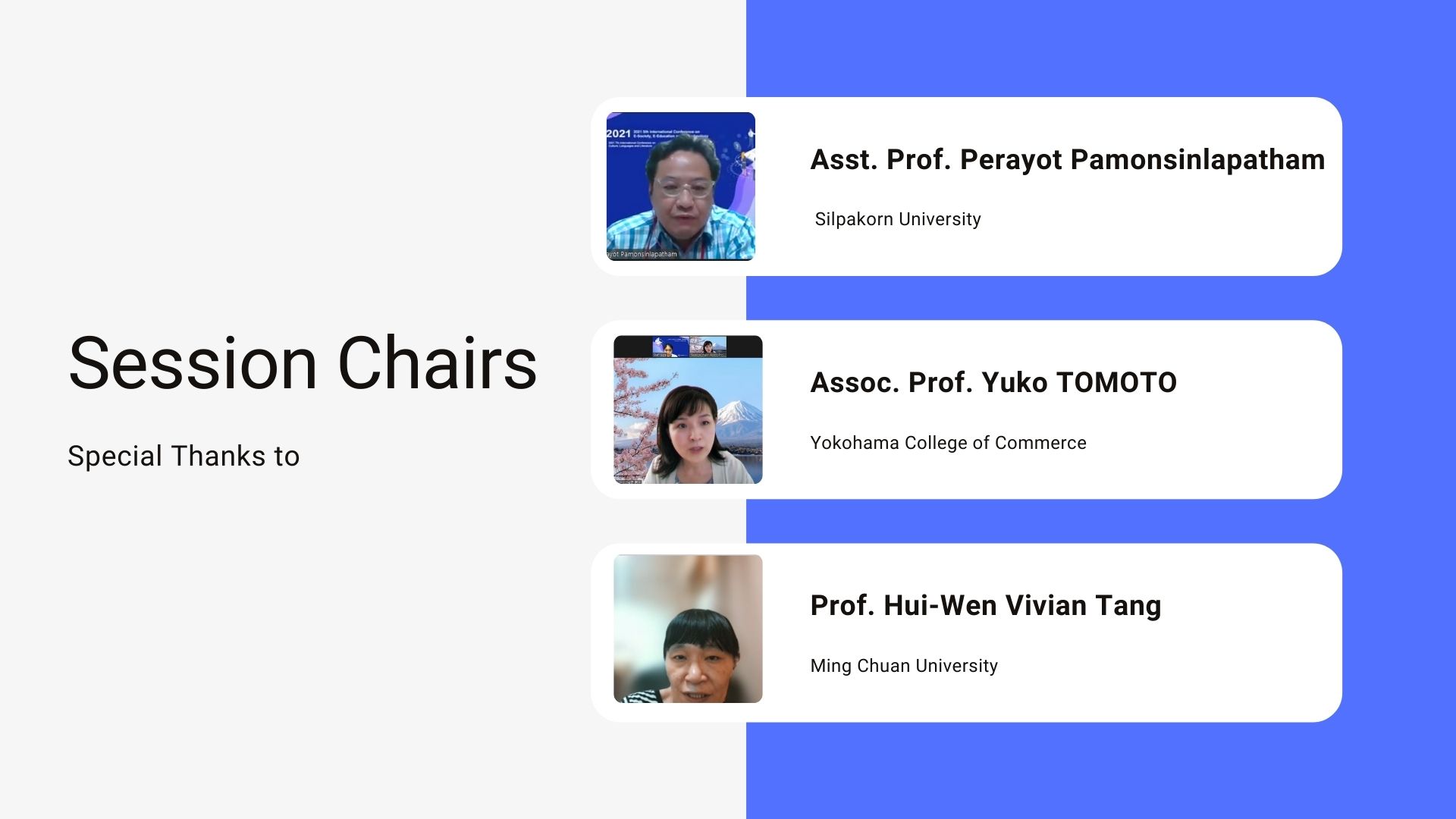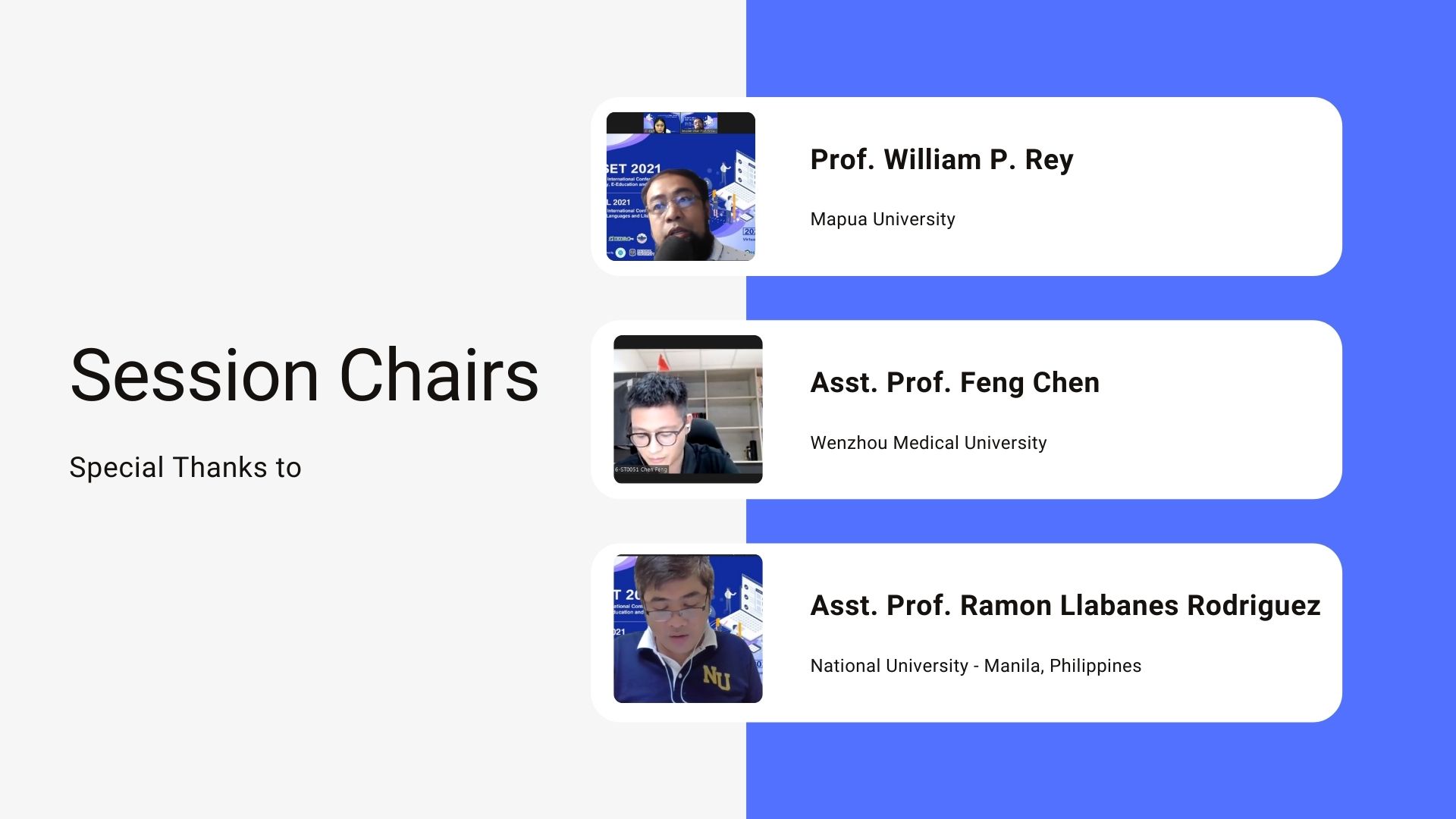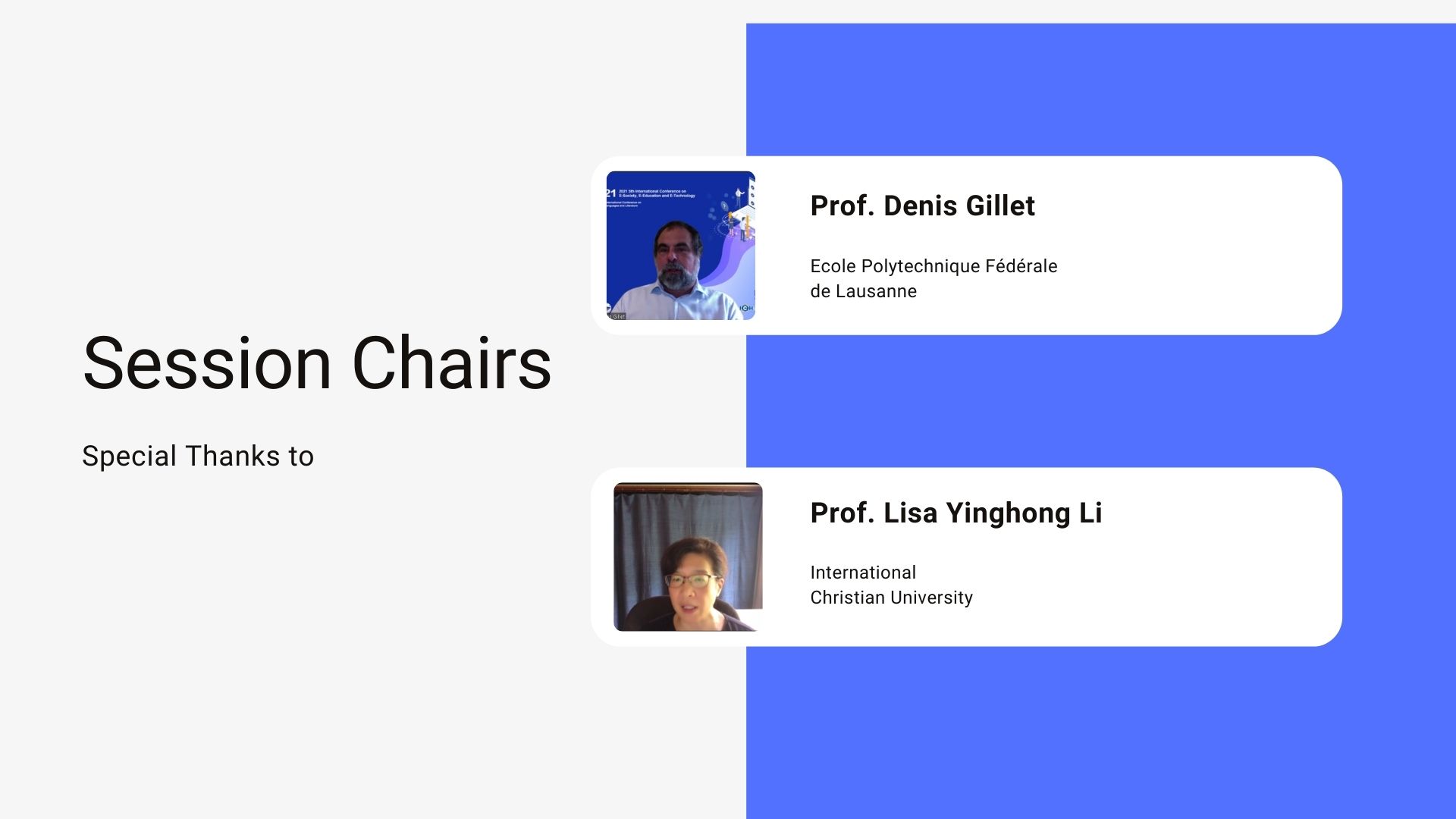 Congratulations! Excellent Paper Presentation Winners
S1
ST2011-A: Exploring Impoliteness in Wycherley's The Country Wife
Presenter: Valentina Rossi

S2
ST1006: Strategic Research on the Teaching Application of Content and Language Integrated Learning Methods in the Chinese Language Region
Presenter: Bai Huilin

S3
CLL303-A: Happy Willows and Sad Rivers: Sentiment Analysis of Classical Chinese Tang Poetry
Presenter: Andrew Gao

S4
ST0040: Understanding Facial Expressions Expressing Hate from Online Short-Form Videos
Presenter: Ramon Llabanes Rodriguez

S5
ES007-A: Application Example of Digital Notebook to Active Learning Style Class
Presenter: Akio Ishida

S6
ST0014: Ambient Assisted Living Systems for Patients with Mild Cognitive Impairment (AAL System for Patients with MCI)
Presenter: David Josef Herzog
ST1031: Mobile Automated Fingerprint Identification System (MAFIS): An Android-based Criminal Tracking System using Fingerprint Minutiae Structure
Presenter: William P. Rey

S7
ST0031: Filipino Sign Language Number Recognition using Deep Learning
Presenter: Myron Darrel Montefalcon

S8
ST0069: How to Influence Consumer Continuance Intention to Use a Subscription Box?
Presenter: Hania Aminah