Keynote Speakers for ICSET 2018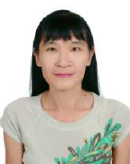 Prof. Hui-Wen Vivian Tang
Ming Chuan University, Taiwan
Hui-Wen Vivian Tang Professor of the Teacher Education Center of Ming Chuan University, Taiwan. In 2007, she received an Ed.D degree from the educational leadership program of Texas A & M University, Kingsville, Texas, USA. Her current research focuses on leadership development, emotional intelligence, cross-cultural studies, multiple criteria decision making and teacher education. She is currently the Chair of Teacher Education Center of Ming Chuan University, a lifelong member of the Emotional Intelligence Training and Research Institute (EITRI) organized by a collegial association located in Corpus Christi, Texas, USA, and formerly the chief editor of "Journal of Applied English". Prof. Tang's recent publications include "Forecasting performance of Grey Prediction for education expenditure and school enrollment" published in 2012 by Economics of Education Review (SSCI), "On the fit and forecasting performance of grey prediction models for China's labor formation" published in 2013 by Mathematical and Computer Modelling (SCI), "Constructing a competence model for international professionals in the MICE industry: An analytic hierarchy process approach" in 2014 by Journal of Hospitality, Leisure, Sport & Tourism Education (SSCI), "Developing a short-form measure of personal excellence for use among university students in Taiwan" in 2015 by Total Quality Management & Business Excellence (SSCI) and "Critical factors for implementing a programme for international MICE professionals: A hybrid MCDM model combining DEMATEL and ANP" in 2016 by Current Issues in Tourism (SSCI).
Speech Title: Project TIDE (Training & Implementation, Diversity & Enhancement
Abstract: In response to current education reform efforts in Taiwan, the collaborative project aims to challenge a coalition of teacher education issues by articulating a variety of "high-leverage" learn-to-teach practices for pre-service and novice teachers. It consists of six sub-projects with each devoted to different initiatives of learn-to-teach frameworks and models: leveraging professional ethics in teaching, fostering effective teaching through university-school cooperation, implementing performance-based assessments as high-stake screening mechanism for teacher qualification, strengthening teaching competences embedded in the reformed national curriculum modules, preparing pre-service teachers with remedial instructional strategies, and integrating anchored instruction into competence based mathematics curriculum. Strategic plans and procedures leading to and throughout the implementation of Project TIDE were documented in an effort to empirically improve and sustain the quality of teacher education, and substantially reframe the landscape of Taiwan's teacher education for the future.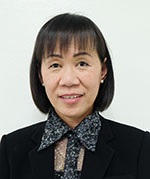 Prof. Budsaba Kanoksilapatham
Silpakorn University, Thailand
Budsaba Kanoksilapatham is currently a professor with the English Department, Faculty of Arts, Silpakorn University. She completed the bachelor's degree in English (Hons.) at the Faculty of Arts, Chulalongkorn University. She received the master's degree in linguistics and EFL from Southern Illinois University at Carbondale and the Ph.D. degree in linguistics with a concentration in applied linguistics from Georgetown University, USA. Her research interests include discourse analysis, sociolinguistics, phonetics, and language teaching. Her most recent books are Pronunciation in Action and English Sociolinguistics at Work. Her research articles were published in international journals including English for Specific Purposes and The IEEE Transactions on Professional Communication.
Speech Title: Reshaping Grassroots English Education: Southern Thai Community-Based Lessons
Abstract: The English language has been recognized as one of the instruments to drive a nation forward. As a consequence, a lot of effort has been mobilized in many countries to ameliorate English language education. Thailand is no exception. However, despite the fact that a large amount of money, energy, and time have been invested, and concerted efforts have been exerted to improve English education, the outcome of English language learning as measured by a number of national and standardized tests has been unsatisfactory. This presentation represents one of the attempts to promote English education in Thailand. In this study, elementary English education as important grassroots of the entire paradigm deserves our attention. Initially, based on the southern Thai community's needs, a set of nine lessons together with multimedia supplements were constructed. Subsequently, these lessons were delivered to Grade Level 4 students for specifically selected schools in four provinces in southern Thailand. Based on the constructed lessons, two sets of tests were developed and implemented to measure the students' knowledge of their southern Thainess and English vocabulary associated with the lesson content. The quantitative analysis of the test scores reveals that the students' southern Thainess and English vocabulary knowledge improved tremendously. In short, this set of southern Thai community-based lessons has shown that the nature of the lessons contributes positively to English language learning. Moreover, the lessons demonstrate that community-based lessons can be implemented to powerfully improve the English of elementary students.
Plenary Speaker for ICSET 2018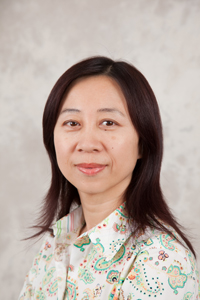 Assoc. Prof. Tao Zeng
Wilfrid Laurier University, Canada
Dr. Tao Zeng is an associate professor with supervision status for Master and Ph.D. students at Lazaridis School of Business and Economics, Wilfrid Laurier University. She has many publications in academic journals including Canadian Journal of Administrative Sciences, Review of Accounting and Finance, Journal of Financial Economic Policy, Canadian Tax Journal, Asian Review of Accounting, etc. She is an Academic Editor of British Journal of Economics, Management & Trade.
Keynote Speakers for ICSET 2017
Prof. Kuan-Chou Chen
Purdue University Northwest, USA
Prof. Lichung Jen
National Taiwan University, Taiwan
Prof. Patrick Letouze
Federal University of Tocantins, Brazil
Prof. Budsaba Kanoksilapatham
Silpakorn University, Thailand