Keynote Speakers for ICSET 2018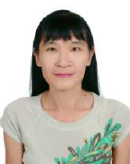 Prof. Hui-Wen Vivian Tang
Ming Chuan University, Taiwan
Hui-Wen Vivian Tang Professor of the Teacher Education Center of Ming Chuan University, Taiwan. In 2007, she received an Ed.D degree from the educational leadership program of Texas A & M University, Kingsville, Texas, USA. Her current research focuses on leadership development, emotional intelligence, cross-cultural studies, multiple criteria decision making and teacher education. She is currently the Chair of Teacher Education Center of Ming Chuan University, a lifelong member of the Emotional Intelligence Training and Research Institute (EITRI) organized by a collegial association located in Corpus Christi, Texas, USA, and formerly the chief editor of "Journal of Applied English". Prof. Tang's recent publications include "Forecasting performance of Grey Prediction for education expenditure and school enrollment" published in 2012 by Economics of Education Review (SSCI), "On the fit and forecasting performance of grey prediction models for China's labor formation" published in 2013 by Mathematical and Computer Modelling (SCI), "Constructing a competence model for international professionals in the MICE industry: An analytic hierarchy process approach" in 2014 by Journal of Hospitality, Leisure, Sport & Tourism Education (SSCI), "Developing a short-form measure of personal excellence for use among university students in Taiwan" in 2015 by Total Quality Management & Business Excellence (SSCI) and "Critical factors for implementing a programme for international MICE professionals: A hybrid MCDM model combining DEMATEL and ANP" in 2016 by Current Issues in Tourism (SSCI).

Prof. Budsaba Kanoksilapatham
Silpakorn University, Thailand
Budsaba Kanoksilapatham is currently a professor with the English Department, Faculty of Arts, Silpakorn University. She completed the bachelor's degree in English (Hons.) at the Faculty of Arts, Chulalongkorn University. She received the master's degree in linguistics and EFL from Southern Illinois University at Carbondale and the Ph.D. degree in linguistics with a concentration in applied linguistics from Georgetown University, USA. Her research interests include discourse analysis, sociolinguistics, phonetics, and language teaching. Her most recent books are Pronunciation in Action and English Sociolinguistics at Work. Her research articles were published in international journals including English for Specific Purposes and The IEEE Transactions on Professional Communication. 
Keynote Speakers for ICSET 2017
Prof. Kuan-Chou Chen
Purdue University Northwest, USA
Prof. Lichung Jen
National Taiwan University, Taiwan
Prof. Patrick Letouze
Federal University of Tocantins, Brazil
Prof. Budsaba Kanoksilapatham
Silpakorn University, Thailand