Conference Venue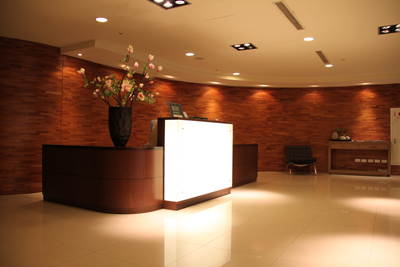 http://hotel.mcu.edu.tw
130 Ji-He Rd. Taipei, Taiwan
Tel: 02 2882-4564 ext 8088, 7000, 7001
Contact person: Brian Jhuang
E-mail: hotel@eta.mcu.edu.tw
If you want to reserve the conference hotel, please send email to hotel@eta.mcu.edu.tw and mention that you are the participant of IEDRC's conference, then you can book and enjoy the discount (20% off).
Ming Chuan Hotel is located on Jihe Rd. adjacent to Jiantan MRT and Shilin night maket. its convenient location allows you to access most of the sightseeing spots in Taipei by MRT or buses.

The MC Jihe Hotel is located on the 7th and 8th Floor of Jihe Complex, the heart of Taipei city, Ming Chuan Hotel is conveniently accessible from the Yangmingshan and Jiantan MRT station exit 1, which lies on the MRT Danshui line. Centrally located within Shihin's busy financial, business, cultural, and shopping districts, at the Hotel's doorstep is access to a multitude of buses, which provide easy access to all of Taipei's hot spots and tourist attractions including art museums, bustling night markets, and more. So regardless if you are here for sightseeing, business, or pleasure, you can conveniently experience all that Taipei has to offer.
There are 44 guest rooms: Western-style Presidential Suite, Chinese-style Royal Suite, Classical Japanese-style Suite, two Family Suites,15 Deluxe Suites, and 24 Superior Twin Rooms. Other facilities include a Business Center, Fitness Room, and Dining Area.
How to get there?
1. Taoyuan International Airport
It is recommended that you take public transportation to reach the Hotel. There are several buses that are in service from 5:00AM to 8:30PM. Shuttles and buses with a stop at Minquan West Road MRT station to Taoyuan International Airport.
2. High Speed Rail (HSR)
Take the High Speed Rail to the Taipei Station; transfer to the Metropolitan Rapid Transit(MRT) and take the red line towards Danshui, exit at Jiantan station, exit 1. Walk to Ji-He Road and contin straight to Ji-He Road. Walk a total of approximately 5 minutes, the Hotel will be on your left.
3. Bus Information
Buses: 529, 41, Red-9, 620, Red-30, 290, 303; exit at the Ming Chuan U. Jihe Campus bus stop, walk approximately 2 minutes to reach the hotel.
4. Metropolitan Rapid Transit (MRT)
Take the red Danshui line, exit at Jiantan station, exit number 1. Walk to Ji-He Road and continue straight to Ji-He Road. Walk a total of approximately 5 minutes, the Hotel will be on your left.
5.Parking
The hotel provides parking services. Guests are also welcome to park in the B3 parking garage.